Our Professional Web Scraping Services
Stay ahead of the competition! Web scraping is the process of automatically extracting information from websites. It enables businesses to gather large amounts of data from multiple online sources, including product prices, reviews, and competitor information, to name a few examples.
By automating this process, companies can save time and resources, and gain valuable insights into their markets, including industries such as e-commerce, finance, and market research, to help organizations make data-driven decisions and stay ahead of competitors.
It is important to be ethical and respectful when using it, and it should be used with caution and in accordance with the following guidelines: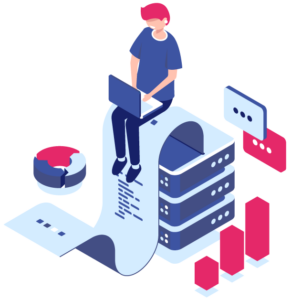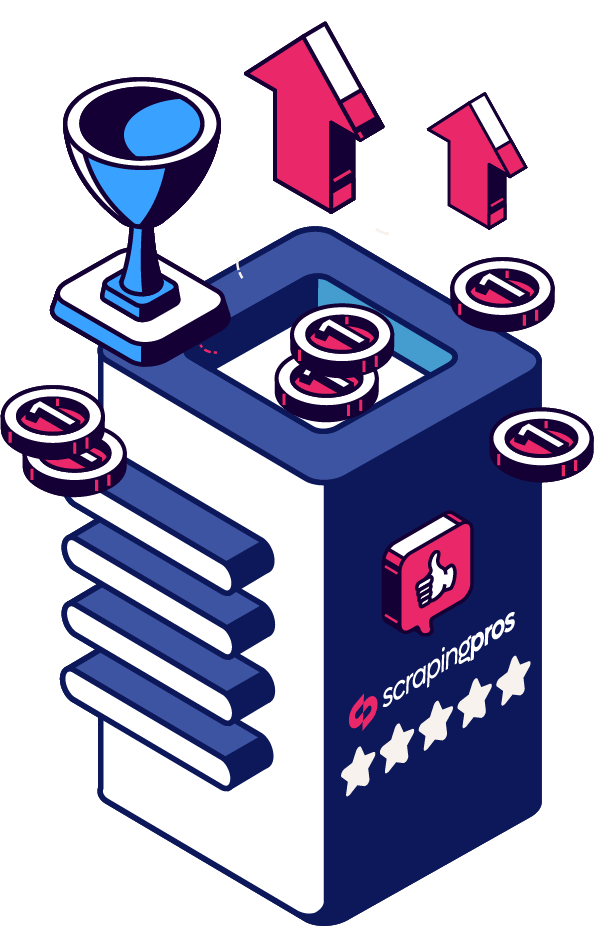 Discover the benefits of choosing our services
Improved efficiency: Our web scraping service is more cost-effective and automates tedious manual processes, freeing up time and resources for other tasks.
Expertise: We have +15 years of expertise in web scraping and, with our world-class technical capabilities and resources, we provide high-quality data extraction services.
Scalability: We have the resources and infrastructure to handle large-scale data extraction projects.
Customized Data Delivery: We deliver the data according to the unique needs of each of our customers.

Real-time data: Web scraping can provide real-time data, new insights, competitive intelligence and trends that can be used to make informed decisions quickly.
Project Management: In order to streamline your project's requirements, we usually assign an Account Manager to provide tailored and personal support & maintenance.

Our Proven Web Scraping Process
Unlock the power of your data with our web scraping service. From understanding your needs to delivering clean and accurate data, we'll guide you through every step of the process
To begin with, we first take the time to understand our client's requirements and the specific data they need to extract from websites. During this process we:
Listen to our client's requirements and ask clarifying questions to gain a full understanding of their needs.
Evaluate our client's requirements and determine the feasibility of extracting the desired data.
Provide the client with a detailed project proposal, including a timeline and cost estimate.
Clarify any ambiguities or uncertainties in the client's requirements.
Agree on a scope of work and project timeline.
Communicate any potential limitations or challenges that may arise during the data extraction process.
Obtain the client's approval to proceed with the project.
This process helps us ensure that we understand our client's needs and that we deliver the best possible solution that meets those needs.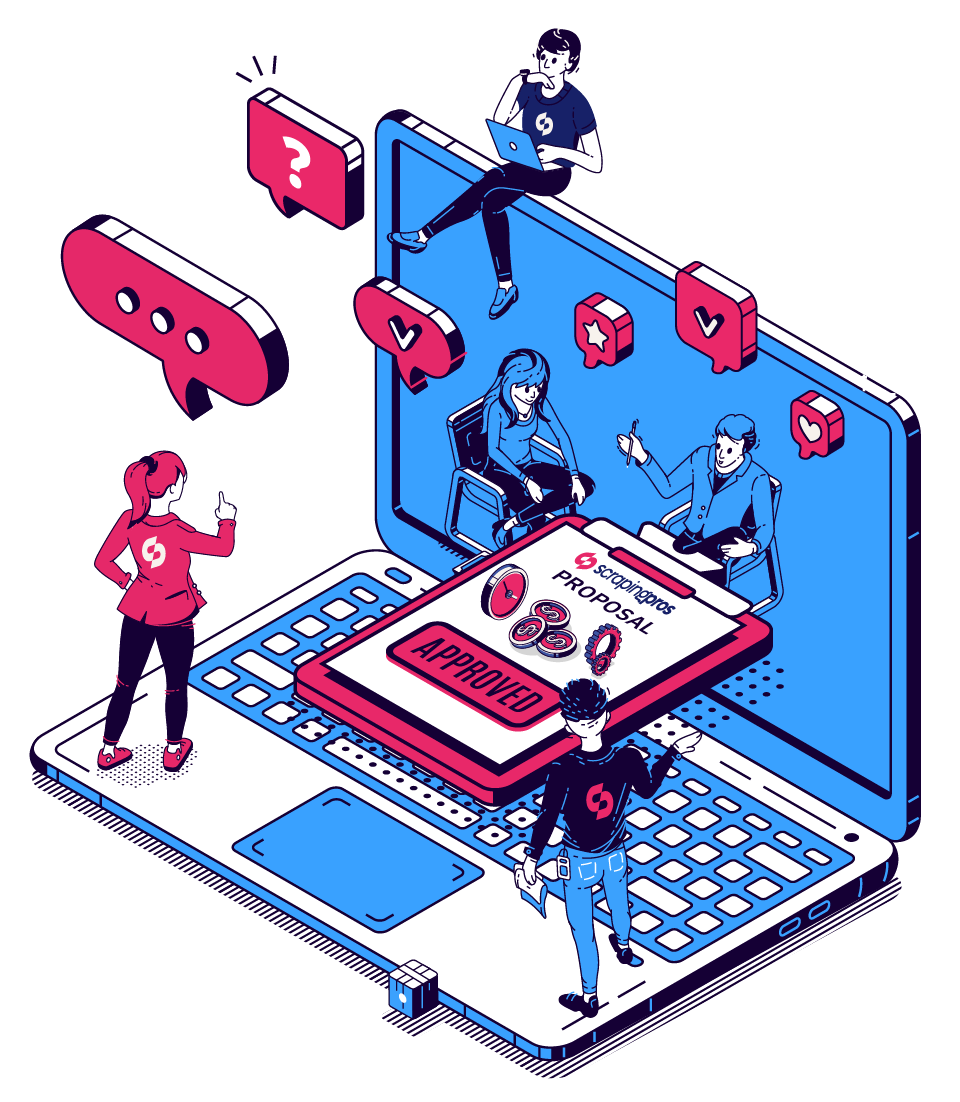 We then prepare our scraping tools and software, which include:
Studying the structure and behavior of the target websites to determine the best approach for extracting the desired information.
Writing the code to extract the data from the target websites using the best techniques.
Testing the code and refining it as needed to ensure accurate and reliable data extraction.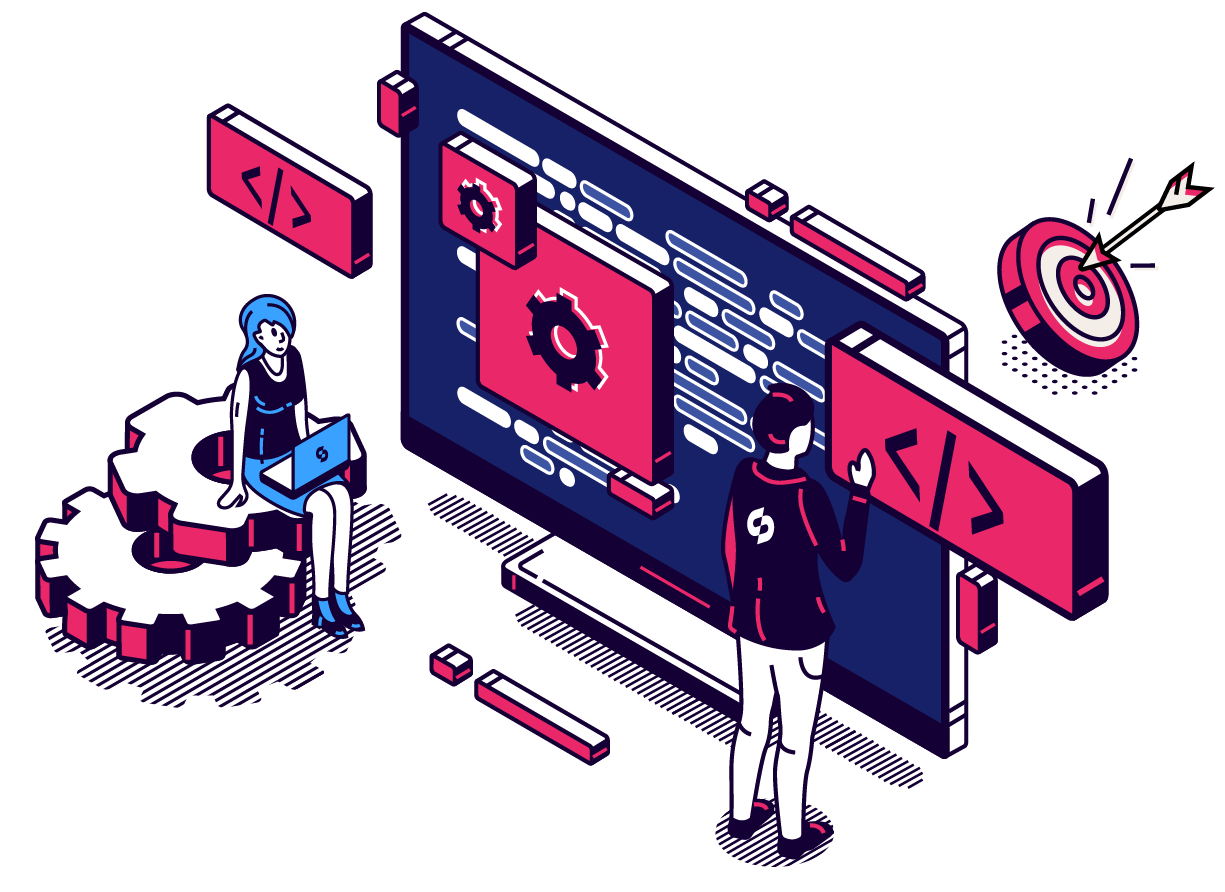 In this step, we then use our scrapers to extract the desired data from websites, where we:
Send requests to the target websites to retrieve the relevant pages.
Parse the code of the retrieved pages to extract the desired data.
Store the extracted data in a format specified by our client.
Perform error checking and data validation to ensure the data is accurate and complete.
Repeat the process for all relevant pages of the target websites.
As an optional but suggested service, we can perform additional processing on the extracted data, such as data transformation or data enrichment.
This process enables us to retrieve and extract the desired data from the target websites in systematic and efficient ways.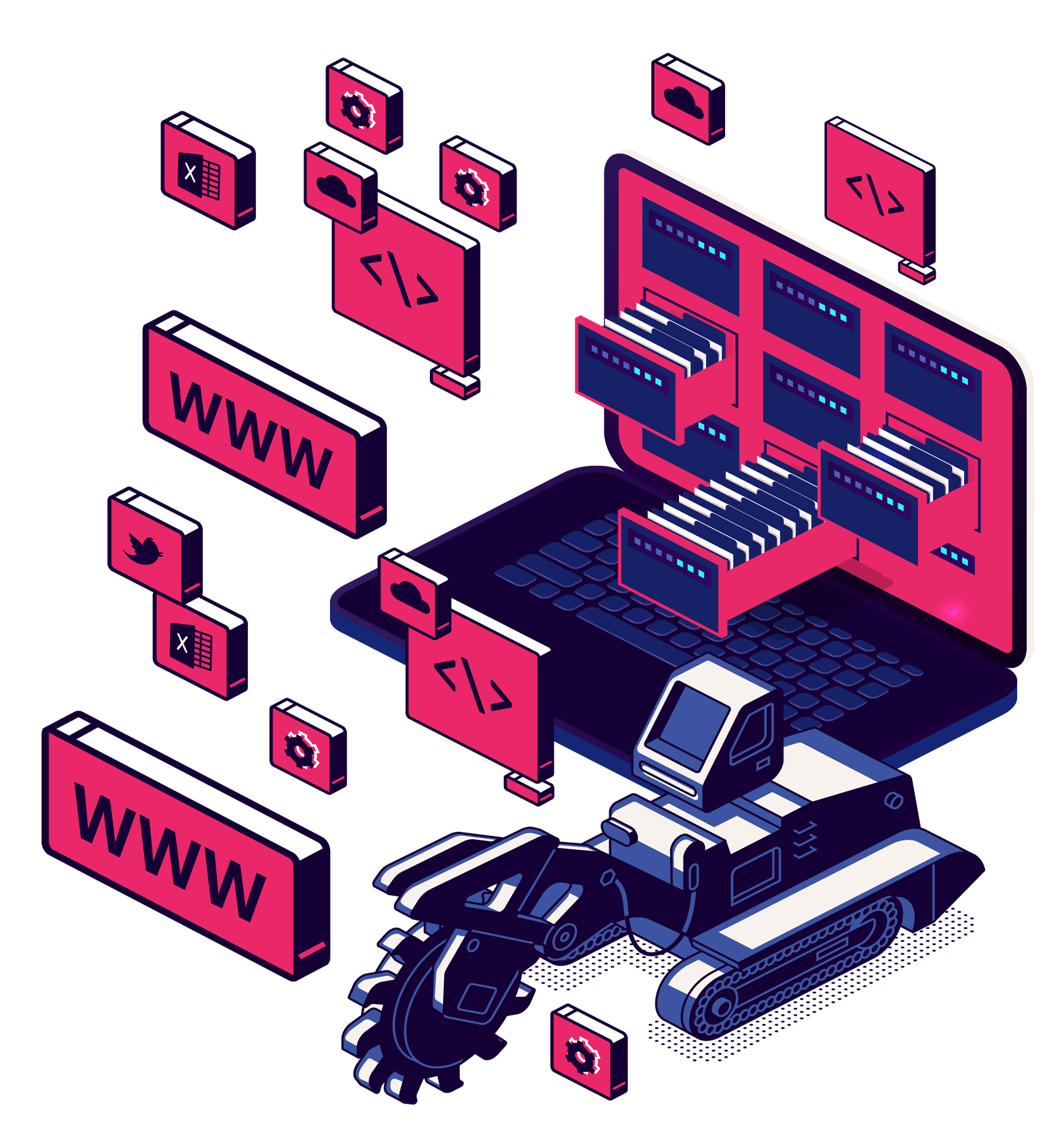 We then clean and process the extracted data to remove any errors, inconsistencies, or irrelevant information, and to ensure that the data is in a usable format. In order to obtain the best results during this process we:
Review the raw data to identify any errors, inconsistencies, or missing values.
Apply world-class data cleaning techniques to correct errors and fill in missing values.
Convert data into a standard format to ensure consistency and compatibility.
Remove duplicates and irrelevant data.
Perform data validation to ensure the data meets the required standards and specifications.
Store the cleaned and processed data in a specified format, such as a database, data warehouse, or cloud storage.
This process enables us to deliver high-quality and reliable data that is ready for analysis and further processing.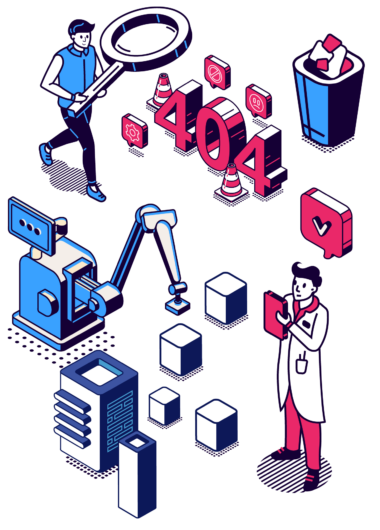 Once we've finished the previous steps, we deliver the cleaned and processed data to our client. To deliver your data correctly we:
Export the data from the storage format used during the extraction and processing phases.
Verify the data for accuracy and completeness.
If necessary, we compress the data into a manageable file size.
Provide our client with the data in the specified format.
Transfer the data to the client via a secure and reliable method.
Provide our client with any necessary instructions or documentation to access and use the data.
This process ensures that we deliver the data to our client in a timely, accurate, and secure manner, and that the client is able to use the data effectively.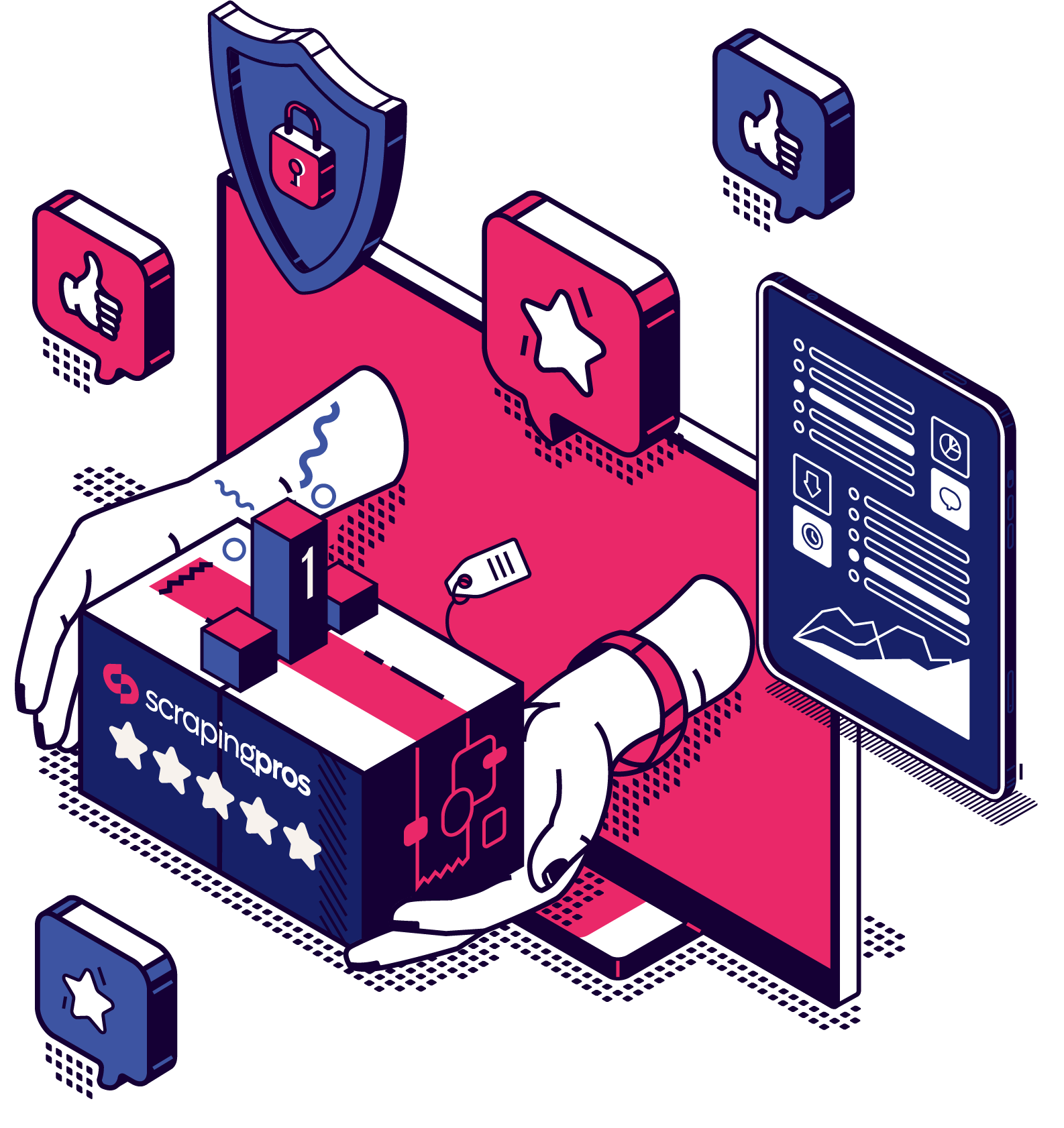 We offer our clients a support and maintenance fee to ensure that their web scraping services are functioning properly and to handle any changes in website structure or data. This maintenance fee includes:
Monitoring the client's use of the data and responding to any questions or issues that arise.
Providing technical support to the client to ensure they are able to effectively use the data.
Regularly check the target websites for changes that may impact the data extraction process.
If necessary, we update the data extraction software to ensure it continues to extract the data accurately and reliably.
Provide regular updates to the client regarding the status of the data extraction process.
Respond promptly to any emergencies or unexpected problems that may arise.
Through this process, we ensure that our client continues to receive high-quality data and that the data extraction process runs smoothly over time.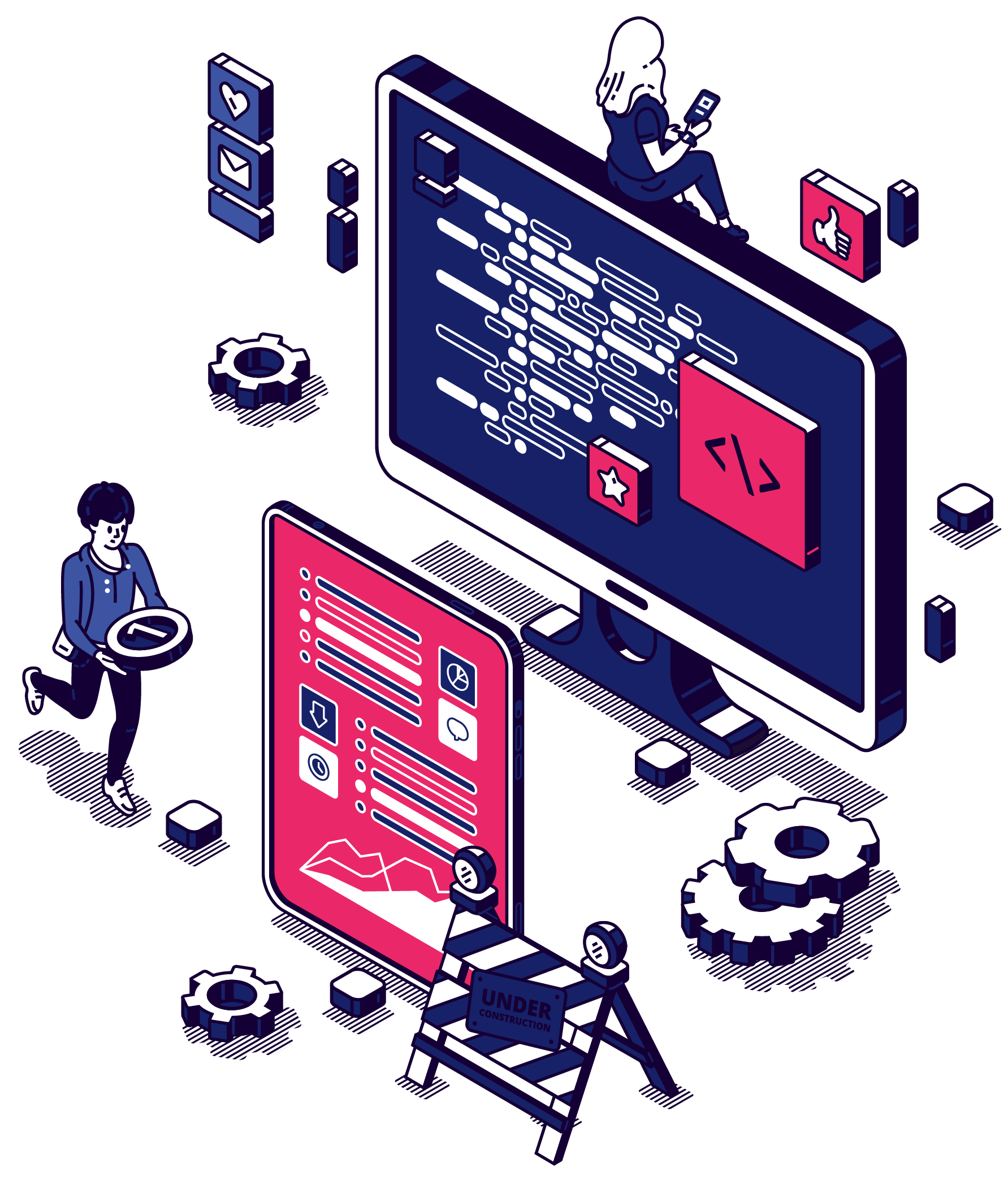 The ideal Partner for your projects: Trust, Quality & Innovation
At ScrapingPros we protect your business & data
of experience in data extraction & specialized professional teams
High quality & reliable data
Key ingredient for business growth
Scalability

Precise solutions
We provide accurate and relevant data for your needs
Legal compliance
The data collected is done in compliance with data privacy and protection laws
The partner you need
Fueling your business with relevant and accurate insights
Pricing transparency
To ensure that you get the best value for your investment
We audit and integrate the data to your database in the way you desire
Take the first step in getting the best web scraping solution for your business.
Some examples of actionable data online
Tap into the wealth of web data with ease and accuracy through our cutting-edge web scraping solutions.

News & Articles

Products & Reviews

Forums

Real Estate

Pharmacovigilance

Jobs

Entertainment

Social Media

Many Others
Real-Life data applications for your business
Explore the endless and real-world applications of our powerful web scraping technology through some of our diverse range of use cases. Product & Price Intelligence

Build a Product

Recruitment

Lead Generation

News Monitoring

Real Estate Monitoring

Market Research

Brand Monitoring

Data Scoring

Many Others
Match the best plan based on your needs
CONTACT OUR TEAM
From simple to complex data needs, we can handle it all.
Looking to harness the power of data to make informed business decisions and thrive in modern competitive markets?
Fill out the form below to get in touch with our team of experts, and let us help you extract valuable data insights to drive your business forward.