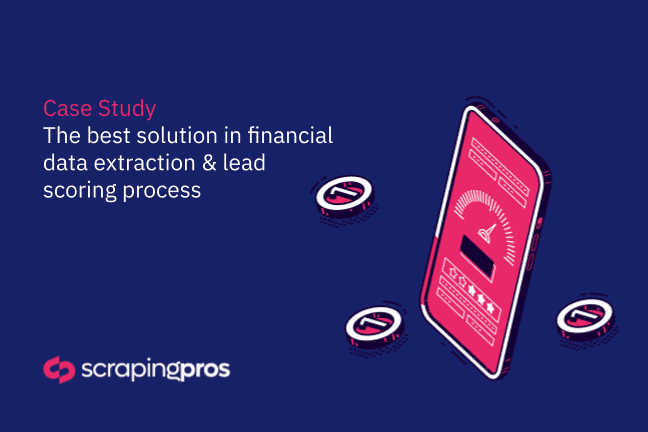 The best solution in financial data extraction & lead scoring process
Scraping Pros improves the lead scoring process with data enrichment in financial services using sophisticated data management tools to get the most out of data.

About the customer
A direct banking and payment services company with one of the most recognized brands in U.S. financial services.
Challenge
The main problem is to improve scoring and the quality of processes with data. To gain a competitive advantage in the lead qualification process, the company identified that the biggest challenge they are experiencing lies in enriching and blending high-volume non-standard data sources.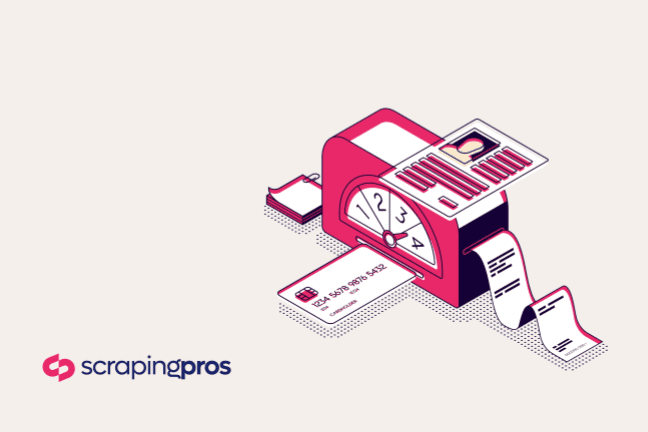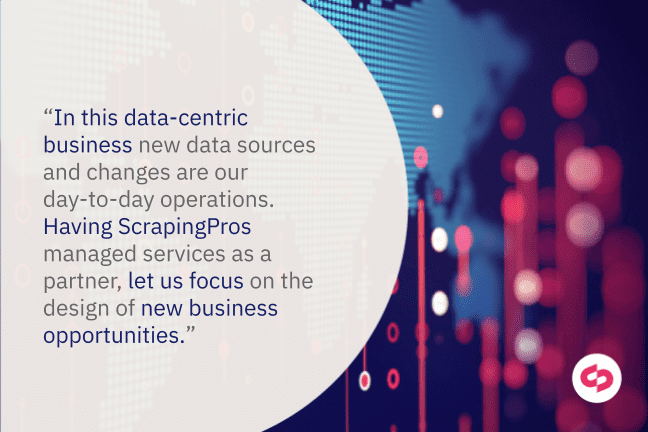 Solution
Our team has designed a method to centralize, update and consolidate financial services data in a robust database, fed with different sources from heterogeneous data, providing a complete financial data extraction solution.
Scraping Pros have designed and developed an adaptive process to extract, consolidate and match multiple data sources into a single data lake.
In this way an ongoing managed services team finds, analyzes and corrects different unexpected changes and additions in the data sources.
One of the great advantages of our solution is having been able to align and join information from various data sources based on the complex requirements of the company.
Results
We were able to improve business performance and give new insights to the company, focusing on a model based on data robustness and scalability.
Significant improvements on data quality and availability.
Increased efficiency in the lead generation process.
New business opportunities and ideas coming from outstanding results.

"
"In this data-centric business new data sources and changes are our day-to-day operations. Having Scraping Pros managed services as a partner, let us focus on the design of new business opportunities."
Contact us today to get started!
From simple to complex data needs, we can handle it all.
Looking to harness the power of data to make informed business decisions and thrive in modern competitive markets? Fill out the form below to get in touch with our team of experts, and let us help you extract valuable data insights to drive your business forward.
We've helped over hundreds of companies with needs of scrapers. Ready to know how we can help you?
Follow Us