Historically, data journalists would spend several weeks manually compiling the information and statistics required for a special report. But now much of this work can be automated by pulling data from the Internet. At the same time, the sources became almost limitless from public databases or open data, freely available on the web.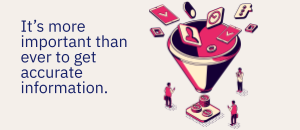 Web scraping becomes the backbone of data journalism. The main benefits that a media outlet or a team of journalists obtain by hiring web scraping services are: Gain credibility, Find hidden patterns in the information, Increase transparency and access, Save time and energy and Find your audience.
REQUEST FOR AN END TO END SCRAPERS PROJECT QUOTATION
No matter your data needs, we can help.
We identify, extract, clean, filter and deliver the data in the desired format ready for use in your database or in your upload queue. We adapt the data delivery to your integration requirements. We provide a reliable, secure, robust, and traceable response to your web-data need. We have the expertise to solve highly complex extraction tasks: OCRs, multiple-steps-extraction, proxy management, etc. We provide our 7x24 web-data storage and processing infrastructure, SLA 99.999%
We've helped over hundreds of companies with needs of scrapers. Ready to know how we can help you?
Follow Us